MLV# 48856
Type: Condominium
Region: Punta de Mita
El Banco, Punta De Mita, Punta De Mita
Price: $5,300,000

usd

/ 92,333,950

mxn
Susurros del Corazón means Whispers of the Heart, and our guiding ethos is to create a retreat with intimacy and a sense of individuality that resonates with guests on a quiet and personal level. It will be a resort unlike any other in the area – exquisitely crafted and purposely relaxed in the style of an enchanting beach house.

Situated on the sparkling Riviera Nayarit, the resort will sit on a bluff fringed by tropical jungle that tumbles down to an intimate white sand beach, where warm breezes ruffle hammocks, surfers play on the horizon and perfect sunsets end each extraordinary day. In a nod to the boho-chic culture of under-the-radar beachside towns dotting Mexico's coastline, Susurros del Corazón's "bungalow by the beach" experience will begin with a collection of indoor-outdoor spaces that bow to the inherent beauty of the land. Susurros del Corazón – susurrosresidences.com – will join Auberge Resort Collection's beach escapes, including the award-winning Esperanza and Chileno Bay in Los Cabos, Mexico, Malliouhana in Anguilla, Nanuku in Fiji, and Mukul Resort in Nicaragua, each an expression of indigenous inspiration and utter escape.

Auberge Branded villa
6,500 square feet (AC)
2,000 square feet of terrace
Penthouse Level
Accessibility to all of the resort's World class amenities
Breathtaking Ocean & Resort Views
Private Pool
Game Room / Office
Full building width terrace
Best in class interior finishes
Wolf and SubZeroAppliances

DISCLAIMER
The information contained within is for image purposes only and is subject to change. Statements, figures, calculations, plans, images and representations are indicative only. Changes may be made during the further planning or development stages; and dimensions, fittings, finishes and ongoing costs, specifications and representations, are subject to change without notice at the discretion of the Developer. Whilst all reasonable care has been taking in providing this information, the Developer and its related companies and their representatives, consultants, and agents accept no responsibility for the accuracy of any information contained herein for any action taken in reliance thereon by any party whether purchaser, potential purchaser or otherwise. Prospective purchasers must make their own enquiries to satisfy themselves as to all aspects of this project. The information contained in this material is a guide only and does not constitute an offer, inducement, representation, warranty or contract.
Listing Agent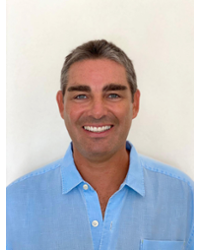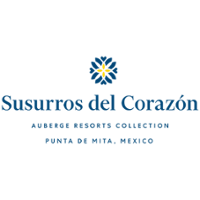 Features & Amenities
Map View
Location: Punta de Mita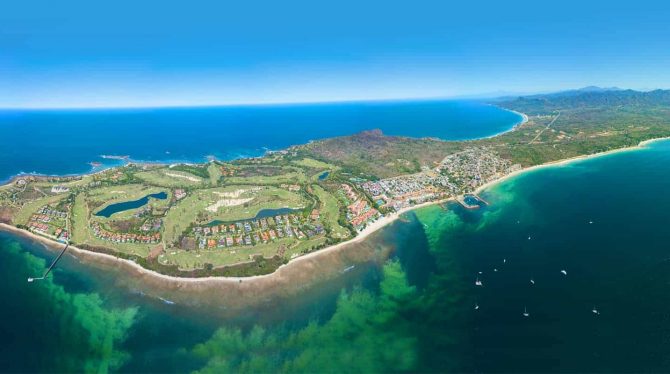 If you've ever explored a map of Banderas Bay, chances are you've identified Punta de Mita, Nayarit as the uppermost tip of the bay. This dramatically pretty peninsula with absolutely exquisite beaches and sweeping views of both the bay and open water has always been a popular weekend escape from Puerto Vallarta.